Plans are afoot to transform a former Brisbane paint factory — once the largest in the southern hemisphere — into Australia's first fully-integrated arts village.
Brisbane-based Montague Developments originally proposed a residential redevelopment for the former industrial site at 115 Hyde Road, Yeronga — home to the Taubmans paint factory from 1952 to 2015 — which was purchased for $10 million by Queensland-based owner Hyde Road Pty Ltd.
Having withdrawn their original residential Development Application (DA) with Brisbane City Council, a spokesperson said the project team will draw on feedback received during the community consultation process to lodge a revised application that includes a change of use from the current zoning of industrial to mixed use.
The number of units in the revamped design has not been released, and with a change of use application and formal development application yet to be submitted to council, local councillor Nicole Johnston expressed concern over the exact nature of the redevelopment.
"The decision by the developer to withdraw the DA for high-rise units at the old paint factory site is good news given the high level of community concern around over-development,'' Johnston said.
"But at this stage the future of the site remains uncertain while the developer explores further options.''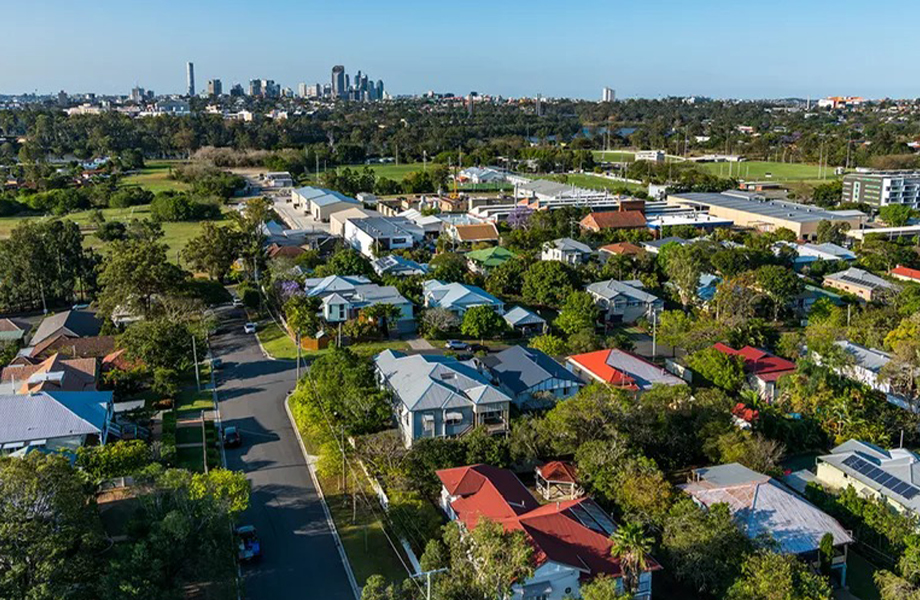 Montague director Paul Hey said the revised proposal for the site in Brisbane's southside, expected to be submitted "in coming weeks", comprised a mixed-use environment within a world-class "arts village" housing permanent galleries and artists' residences while retaining some of the industrial character of the old warehouses.
The shift follows extensive community engagement as well as input from artists who already have studios in the complex.
"While discussions have been taking place with council and the community over recent years, the warehouse-style buildings of The Paint Factory have been used by local and international visual artists to create their work and meet with like-minded creatives," Hey said.
"This initially temporary use has, over the past 4-5 years, organically grown, and the arts village concept will build on that arts community which already calls The Paint Factory home.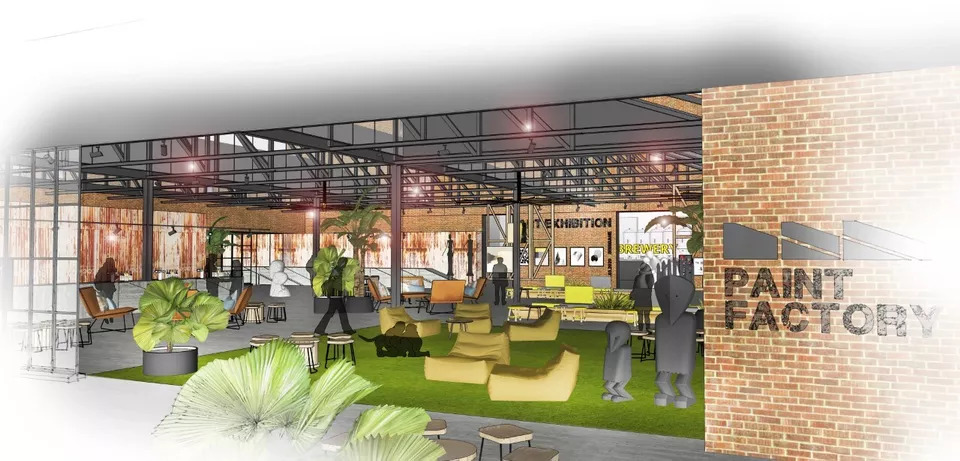 Said to be a first of its kind for Australia, The Paint Factory Arts Village would be an integrated space for a range of artistic and creative endeavours in an open and industrial setting, with architecturally-designed residences and communal spaces.
"We plan to create a permanent address that features artists, art galleries, event space, artisans, a micro brewer, coffee roaster, pop-up fresh produce and an artisan market, community, educational facilities, visual artists and other creative professionals, living and working on the site alongside stunning homes, artists-in-residences and large areas of landscaped open space," Hey said.
The project takes inspiration from Brisbane's Powerhouse arts venue, along with developments and collectives both in Australia and overseas that have re-imagined and energised redundant land uses, including the Abbotsford Convent in Victoria, Germany's Alte-Spinnerei and Miami's Wynwood Walls.
Hey said that through The Paint Factory project, Brisbane has the opportunity to become an essential Australian destination for arts professionals and interested community members, rivalling Melbourne and Sydney.
Plans for the arts village will draw on the existing industrial buildings for the artistic component of the development and will also include a "diversity of residential uses" spread throughout for both artists and residents.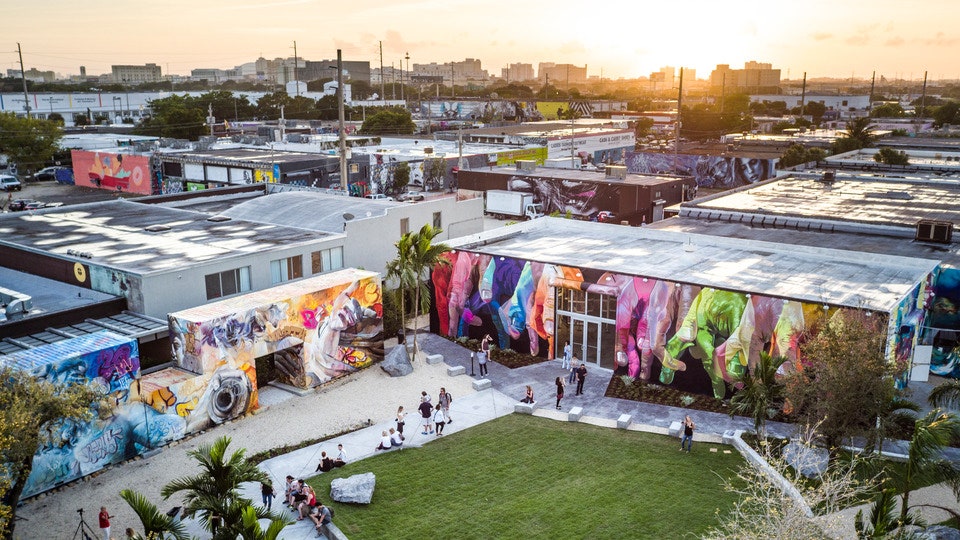 Brisbane artist Ryan Presley, who has been using studio space at The Paint Factory since 2017, said it had been of major benefit to his work.
"Due to the number of artists working at the site, there is an informal collective dynamic, where we can bounce ideas off each other and support studio experimentation," Presley said.
"I'm excited about plans for the future of The Paint Factory because there isn't another a space like it — international curators who have visited the studios tell us that it stands out, even compared to places in Europe."
Source: The Urban Developer